Being both an Official Partner of Shopify and recognized Shopify Experts is cosmic indeed. But even more far out is the fact that we have 18 years of Digital Marketing experience. Not only can we design and build your store, we know how to generate traffic and sales. In short, we are a Rocket Powered (virtual) Digital Team at your side!
E-commerce can be easy, if we allow it to be.
Whether your are a high-volume shop or just starting out, the team at Jivaldi has nearly two decades of experience (that's like hundreds of years in Internet Space -Time) to serve you in the most impactful way possible. Need to build a store? Great. Already have a store and need someone to help you out updates here and there? No problem. Want someone to come in and help you create and manage your Digital Marketing efforts? Fantastic.
It doesn't matter what you come at us with, as long as it's Shopify related, we'll defy gravity and make light of things. Here are some services that might be of interest to you:
Shopify Theme installation.
Design and customization to match your needs. (careful now, we need to chat with you about this one!)
Planning and Creation of Content Marketing strategy.
Building and Execution of Digital Marketing campaigns.
In the end, we're Rock(et) solid!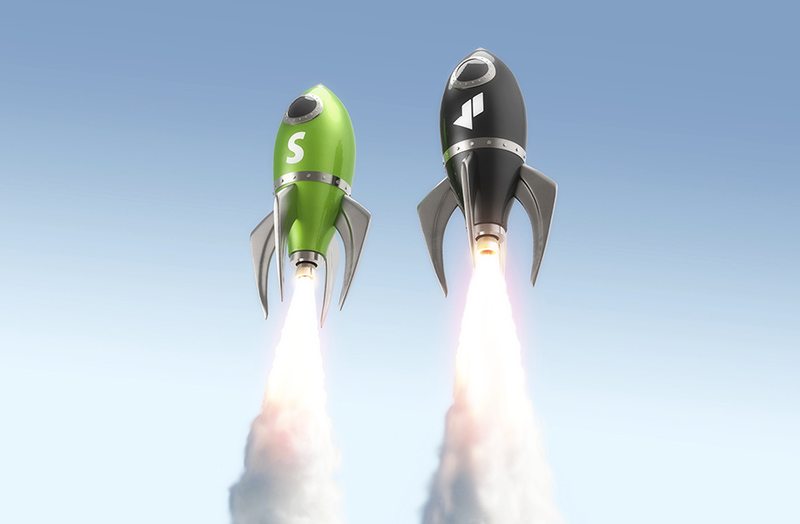 Why work with us?
We've been helping our clients for over 18 years. In few words: we know what we're doing. We are dedicated to offer you solutions that let you continue manage and grow your business without getting into Godzilla-size projects that will cause nothing but headaches.
Check out this Case Study that will shed light on our Shopify prowess - oh, and did we mention that we are Shopify Experts?
Wait, why shopify?
We love Shopify but we are alsoWordpress Gurus! That said, we have the ability to get a store up and running in WooCommerce or event migrate your store from Wordpress --> Shopify. We seem to be getting more requests for this.
Shopify is the perfect solution to have a full e-commerce system without the need of complex customization or long development cycles. If what you want is to focus on selling your products, then Shopify is one of the best platforms you can integrate to your business.
What Shopify offers
These are some of the features that Shopify offers
Shopify is the world's leading commerce SAAS provider, and the platform of choice for 100,000 active global retailers.
Sell online, offline and on-the-go using Shopify's powerful technology.
Use your own domain name
Sell gift cards
Benefit from high level, mobile friendly Shopify themes.
Integrated blogging platform to create blog posts
Process credit card payments directly through Shopify, or other gateways
Process in-store purchases with Shopify POS
Process purchases with your iPhone using Shopify Mobile
Receive on-boarding support from a Shopify Guru
Deep level integration of Google Analytics
Use built-in SEO, coupon codes and A/B testing
Rely on fast servers and cutting edge infrastructure
Fully PCI Level 1 Compliant checkout
Unlimited SKUs
Take advantage of powerful Shipping solutions such as ShipStation that plugs in easily to Shopify.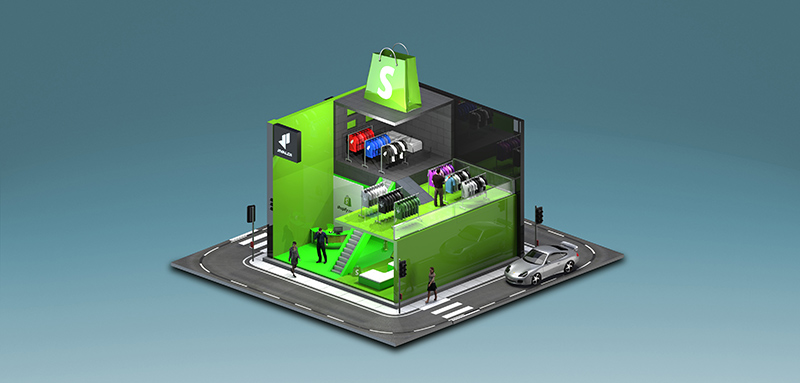 About Jivaldi
Jivaldi is a results-driven digital marketing agency that relies on measurable performance data to create solutions targeted at our clients' unique goals. We deliver completely integrated marketing services—from consulting and strategy to creative design and branding to mobile and web development to performance analytics—to help clients navigate the digital landscape, optimize their investment, and improve overall business results.
Let's see if we're a good match. Looking forward to hearing from you!
The folks at Jivaldi have been great to work with. They were super thorough, thoughtful, and helpful. They really spent the time and effort to come up with smart, relevant suggestions for our store. Highly recommend!

The Jivaldi Team is AMAZING to work with. The staff is professional, prompt and precise. They fixed things in my site that I have been having trouble with for a while. I highly recommend working with Jivaldi. I'm pleased that they were able to assist me with their level of expertise and great customer service. They offered top notch service and provided great advice. Everyone on their team was pleasant and knowledgeable. I look forward to working with them on future aspects of my site. When you come across a reputable company such as this one you definitely want to keep them in your contacts. :) Thanks Jivaldi

What a wonderful team at Jivaldi! They were able to build an online application/submission form for our nonprofit that is replacing our previous manual submission process. It's an excellent tool that was greatly needed. It works seamlessly, and will allow our organization to meet more needs around the country. Jivaldi was extremely easy to work with, professional, responsive, and time-efficient.

We couldn't be happier. We are grateful and would not hesitate working with them again. Thanks Jivaldi!

Jivaldi has been a phenomenal company to work with. Their customer service is prompt with their response time, and always went above and beyond to make sure I knew how their work process went, exactly what they were going to do, and who was involved in my project. I always felt confident that they were doing a great job and that I had no need to worry. I needed Jivaldi's help making customizations to my shopify site, within 2 days I was sent a custom plan. I was impressed with both their responsiveness and the first class service I received in creating my proposal. After they finished customizing my site they sent an email explaining exactly what they did (including what files were edited), and how I could use the new features. Then entire process took a week.

I was looking for a company that could help me out in an efficient manner, but provide excellent quality - Jivaldi was the clear answer. I am very confident in recommending Jivaldi and will use them for all my future shopify needs.

Forged® relies heavily on Jivaldi to not only to manage our Shopify site but play a critical role in driving our marketing efforts. Their ability to take on national campaigns for a large audience, and working in a fast-paced environment allows us to scale our campaigns quickly and efficiently. Nearly all of our work is run through Shopify and they make this happen in a big way. A great team to have at our side for both Shopify and digital marketing as a whole!

I've worked with many developers in the past 10 years that I've been a web entrepreneur. Working with Jivaldi has set a new standard for the quality and attention to work for me. Not only did they listen carefully to my concerns, they've also constructed clear and impressive wire-frames and annotated drawings to help their clients understand what it is they will be doing. Every step of the way has been both delightful and productive, and I highly recommend this professional firm.

Jivaldi did some amazing work for us in an extremely professional and timely manner. I was so impressed with the communication, providing us with detailed updates on the work that was being done. I would definitely recommend Jivaldi for anyone interested in improving their conversion rate on their website.